The Mrs. has gone to bed early, and so after a little bit of figure prep I thought I'd post an update... First of all, a view of my desk and paint-station - as you can see, I keep it fairly busy!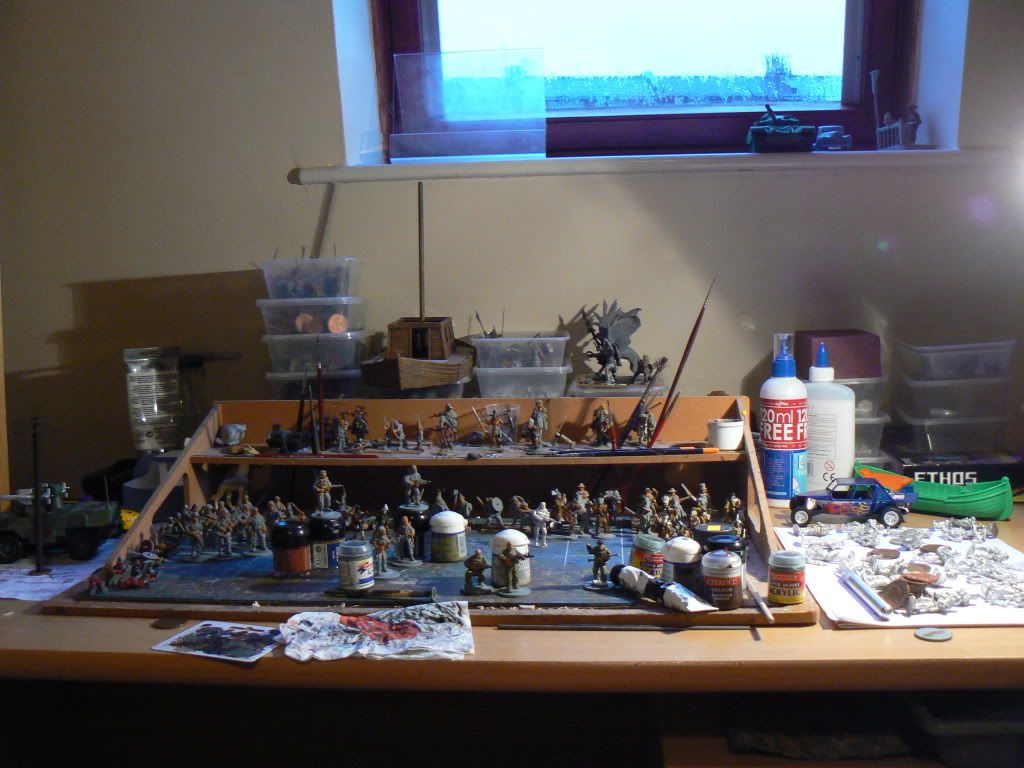 My completed work next: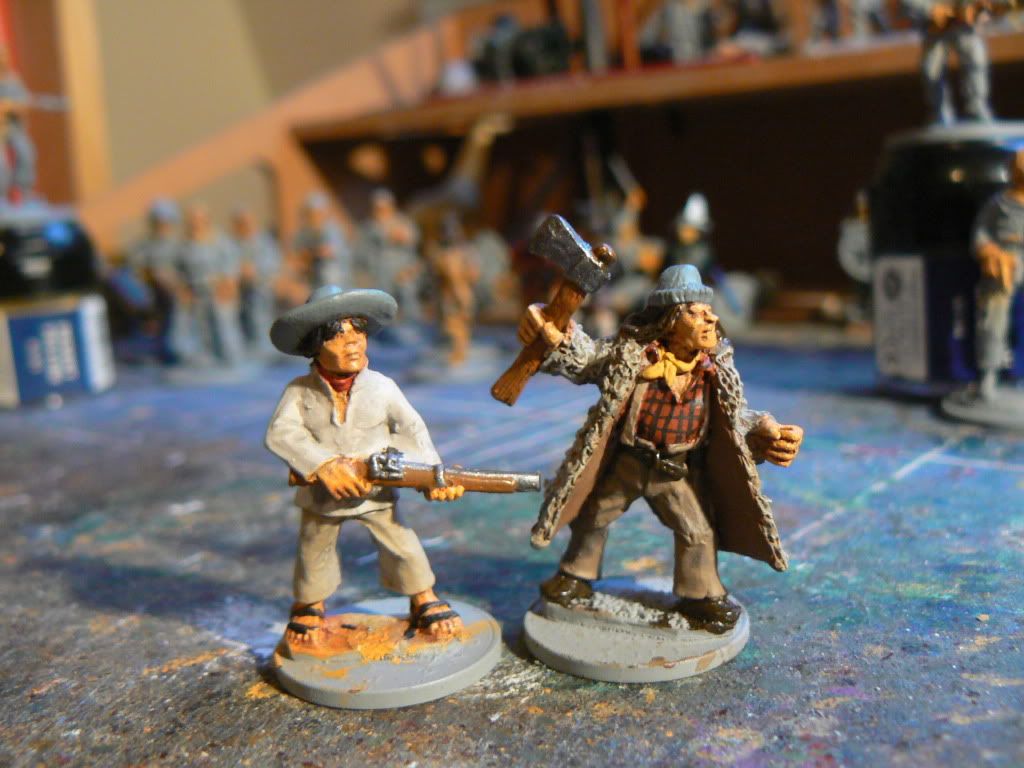 Foundry Mexican & Mountain man for the Early West...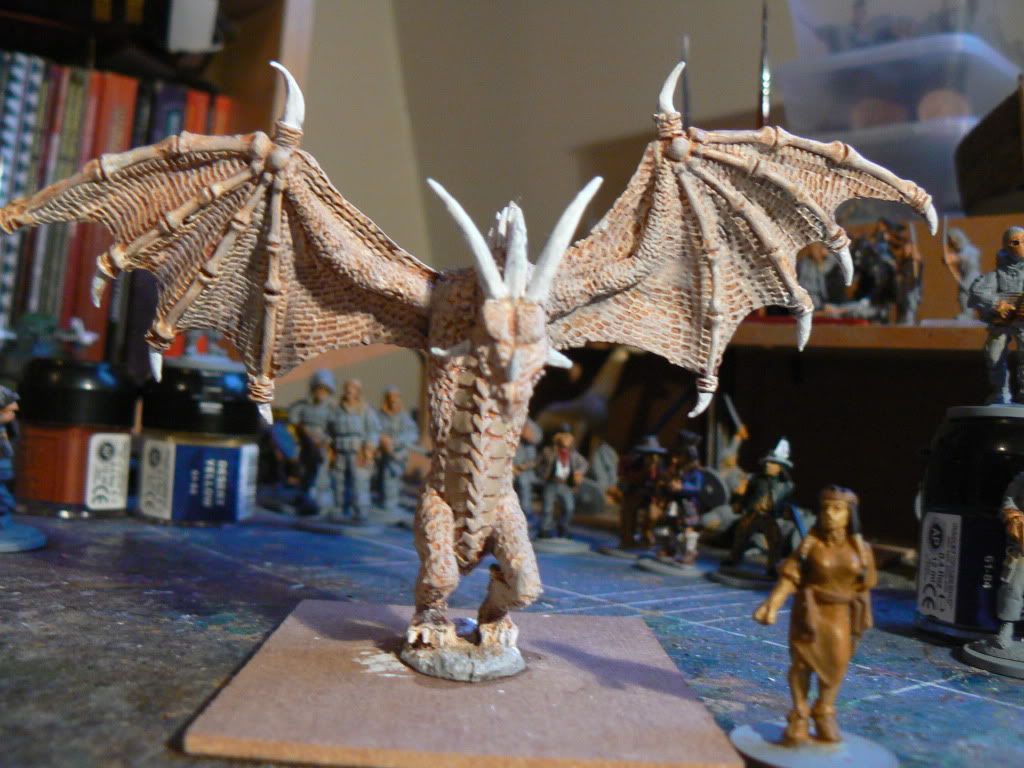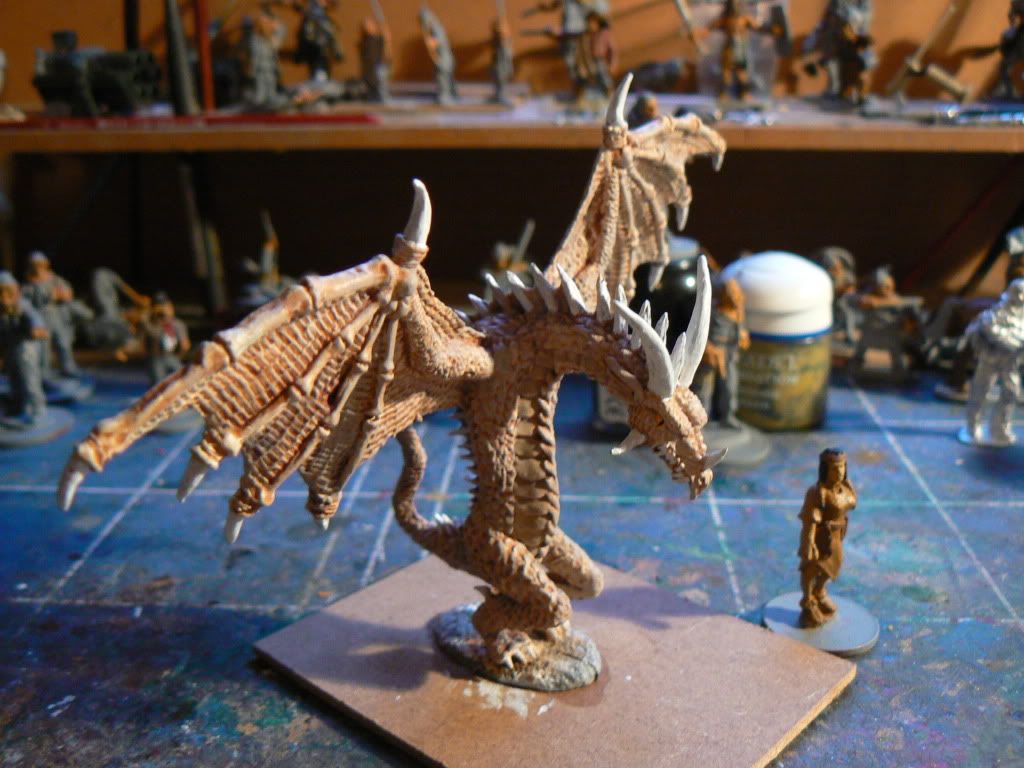 Alternative armies Wyvern, painted un as a White Draca (dragon) for my Saxon HoTT army (so it can fight the red dragon of the Britons :) ) The figure for scale is a part-finished Foundry Indian Squaw..
TAG Modern Russian MVD, painted up in a mix of camo schemes ala Chechnya. Mainly done as a colour test, some of the actual patterns have been/will be further refined before use on 1/48th figures...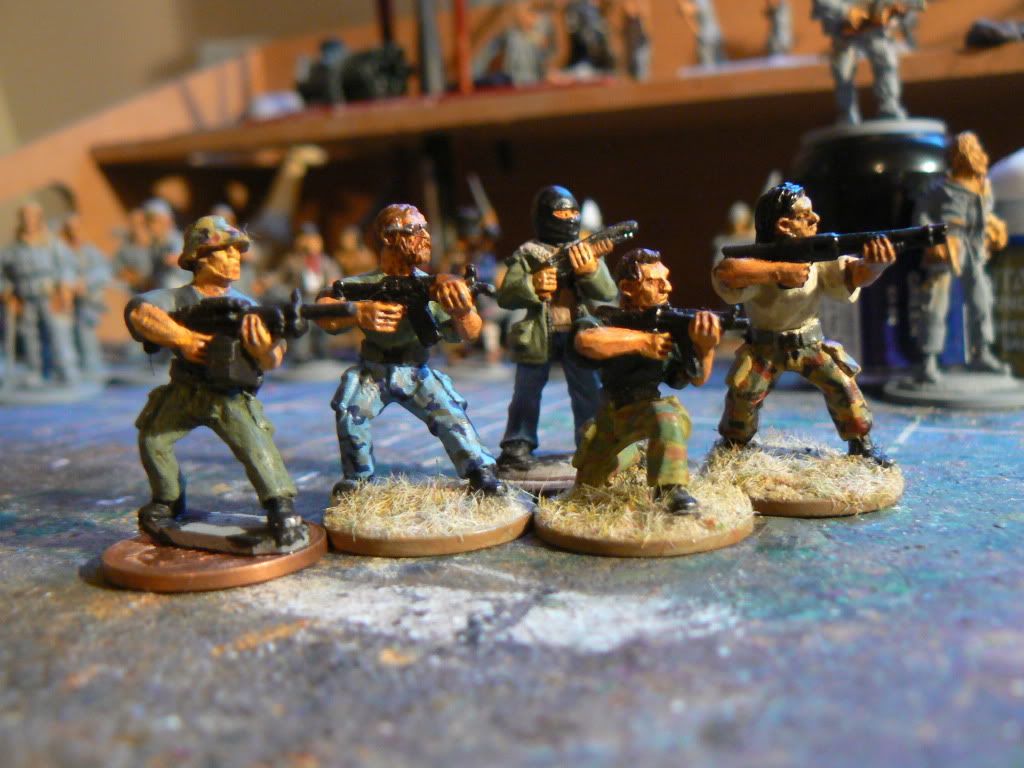 TAG Modern Militia, done as a continuation of my camo scheme colour tests, including a version of the swiss 'Alpenflage' scheme. I always wanted to do a force in this after seeing the resistance fighters in Operation flashpoint/OF: Resistance in it...