Apologies for the non-scenic pictures, but the table was still laid up for christmas and I didn't want to disrupt it...!
Here are the latest 20mm offerings...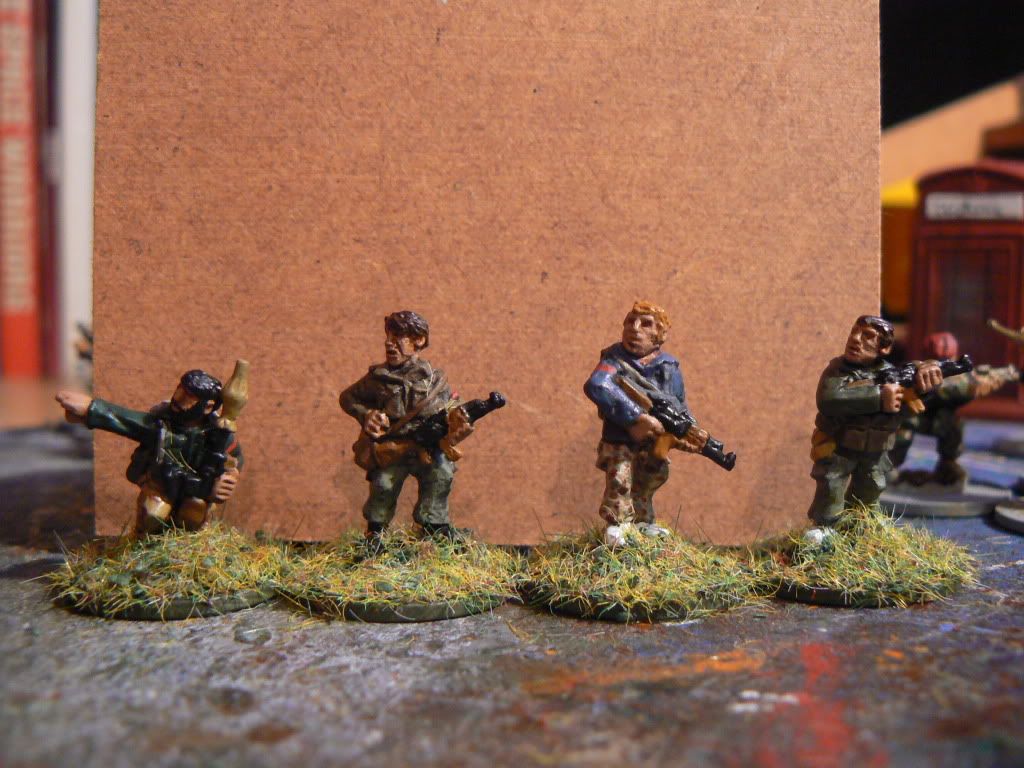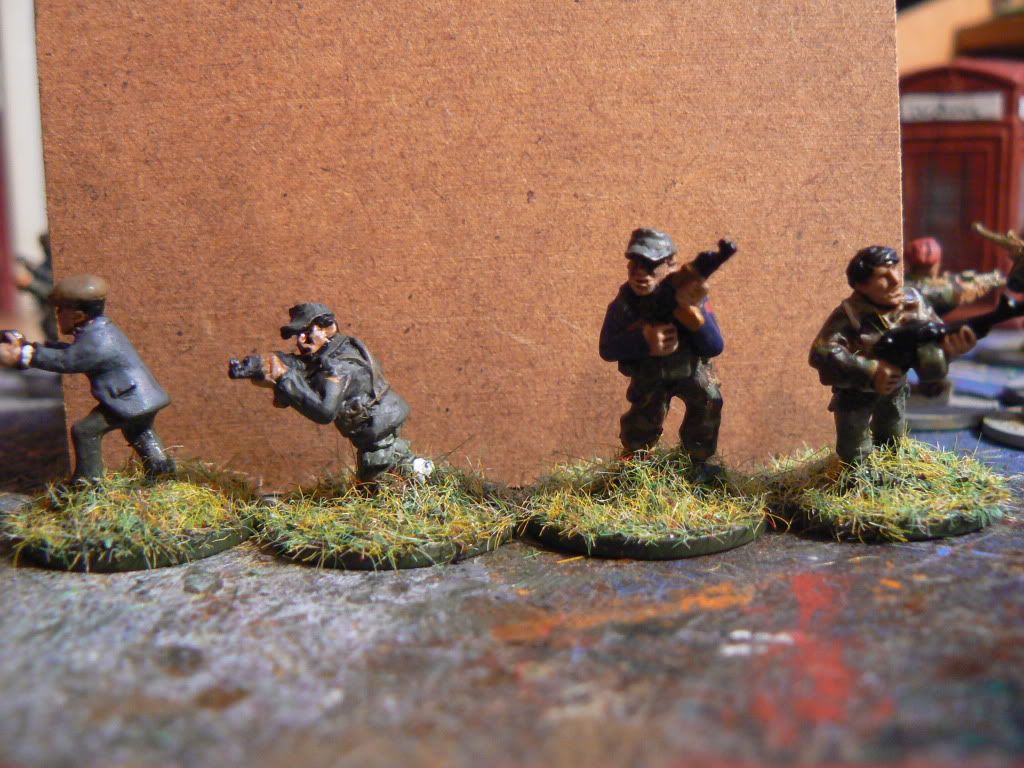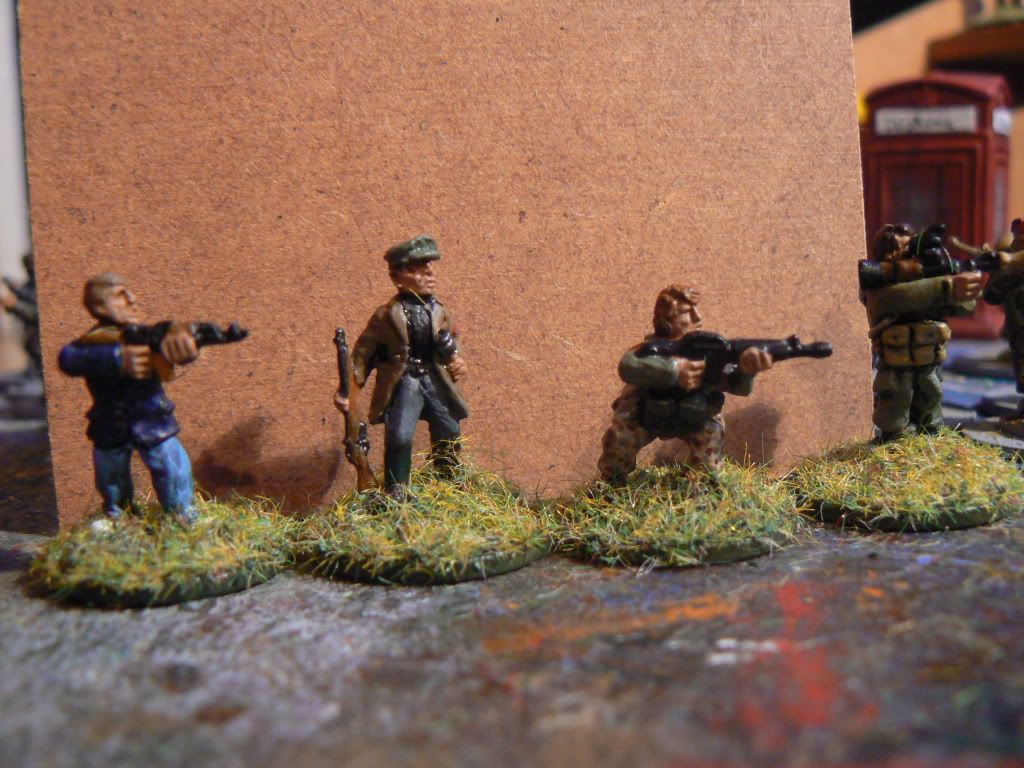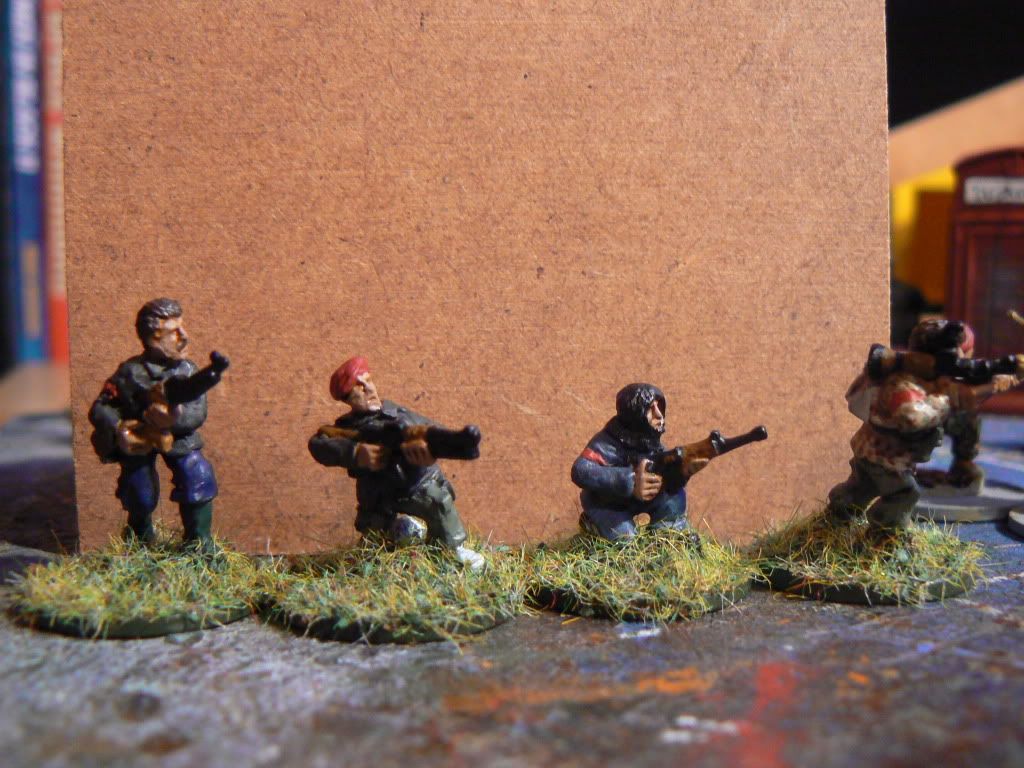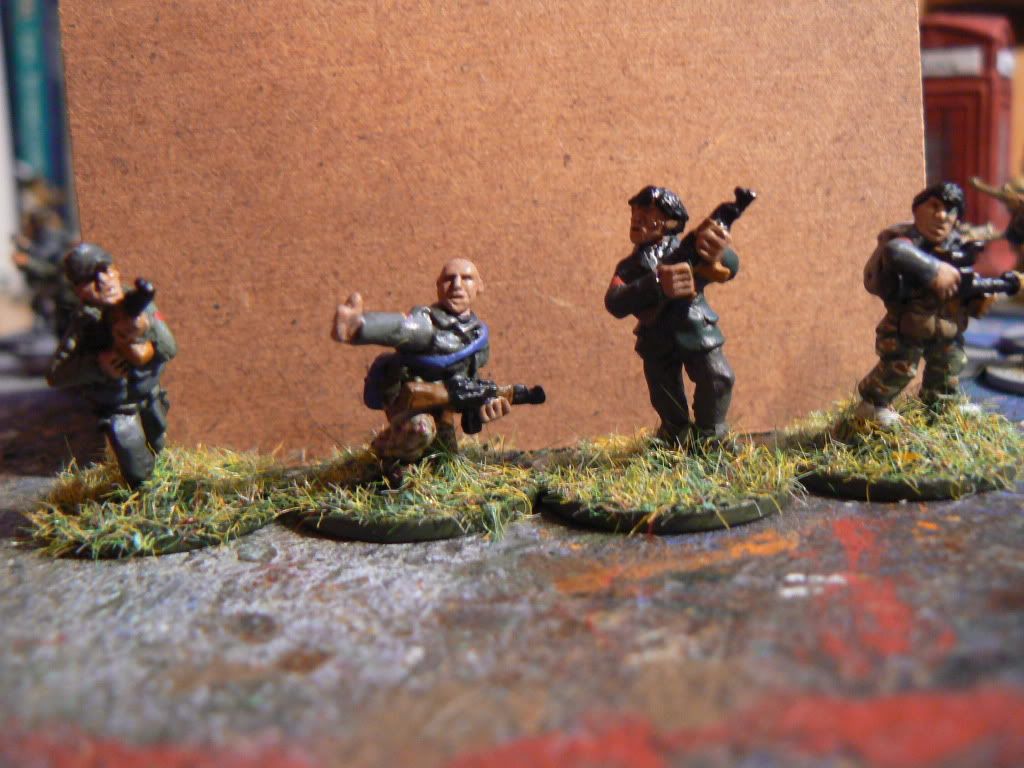 More NATO partisans - with a couple of Eastern Europeans mixed in. Currently hitting about the half way point, although Santa did bring a pile of WW2 resistance fighters who will mainly be heading to Poland (and potentially Yugoslavia)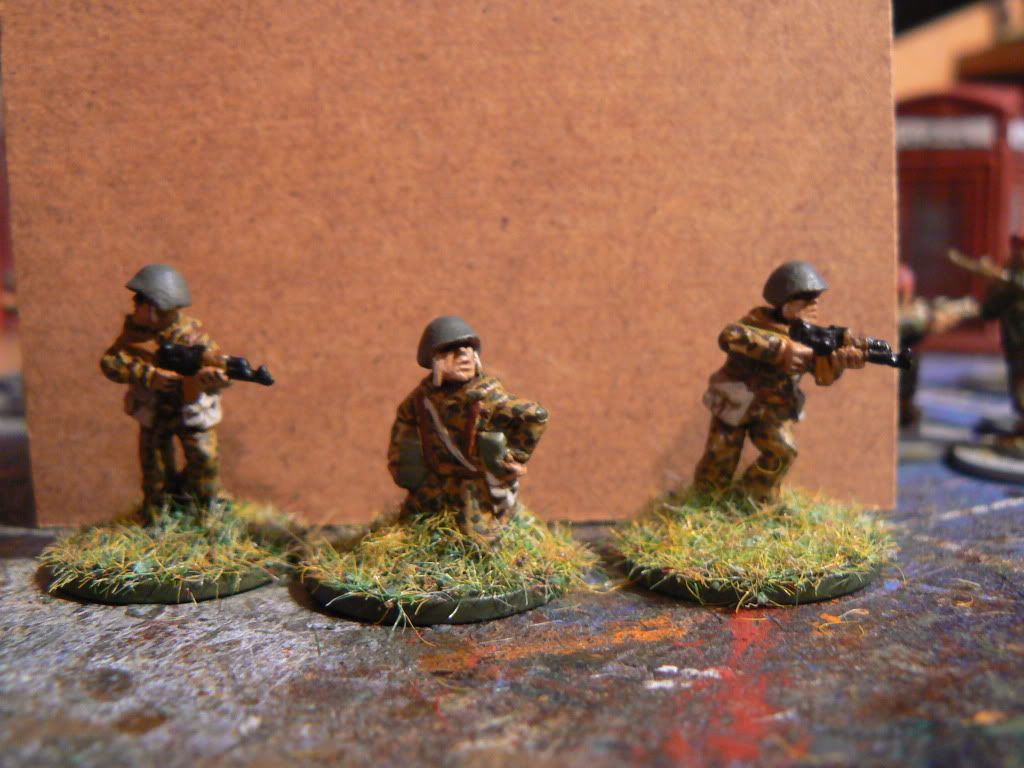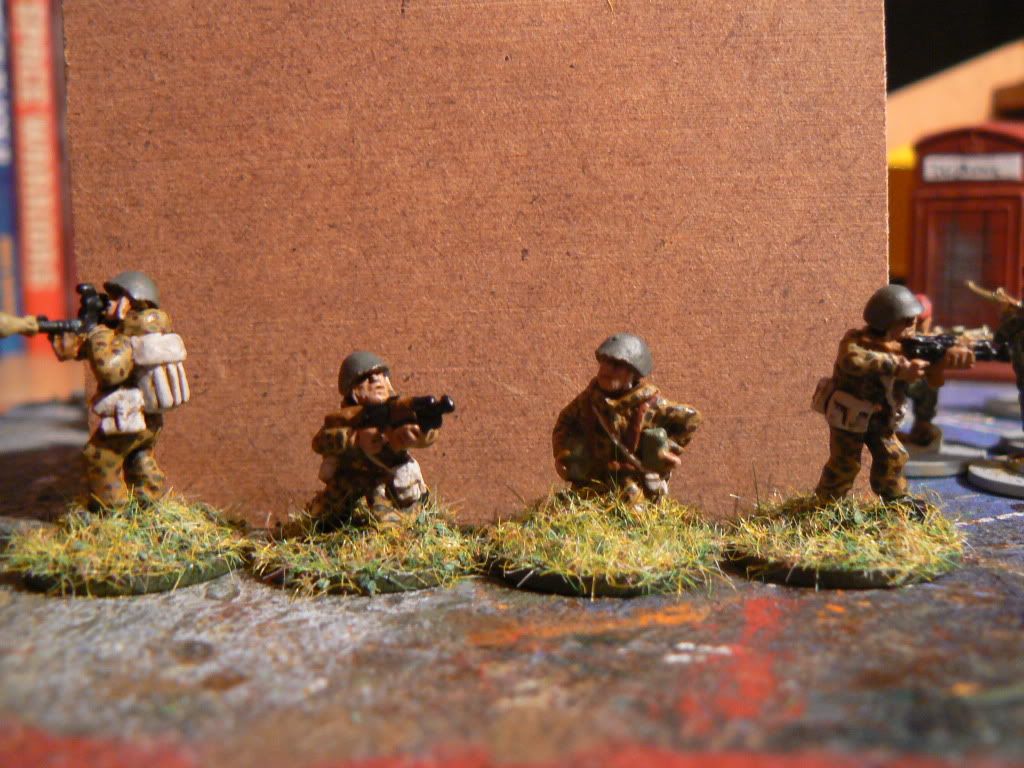 Soviet Motor Rifles, including a AGS grenade launcher - still more (21, of which 4 have yet to be purchased) to do before I finish the 2nd platoon...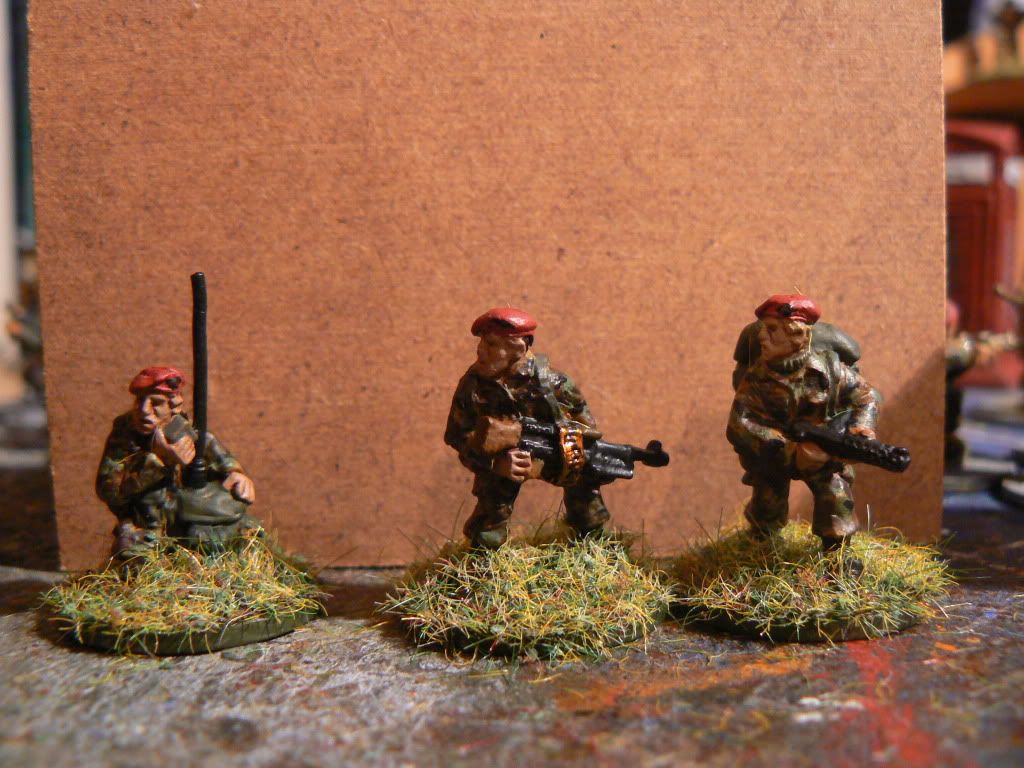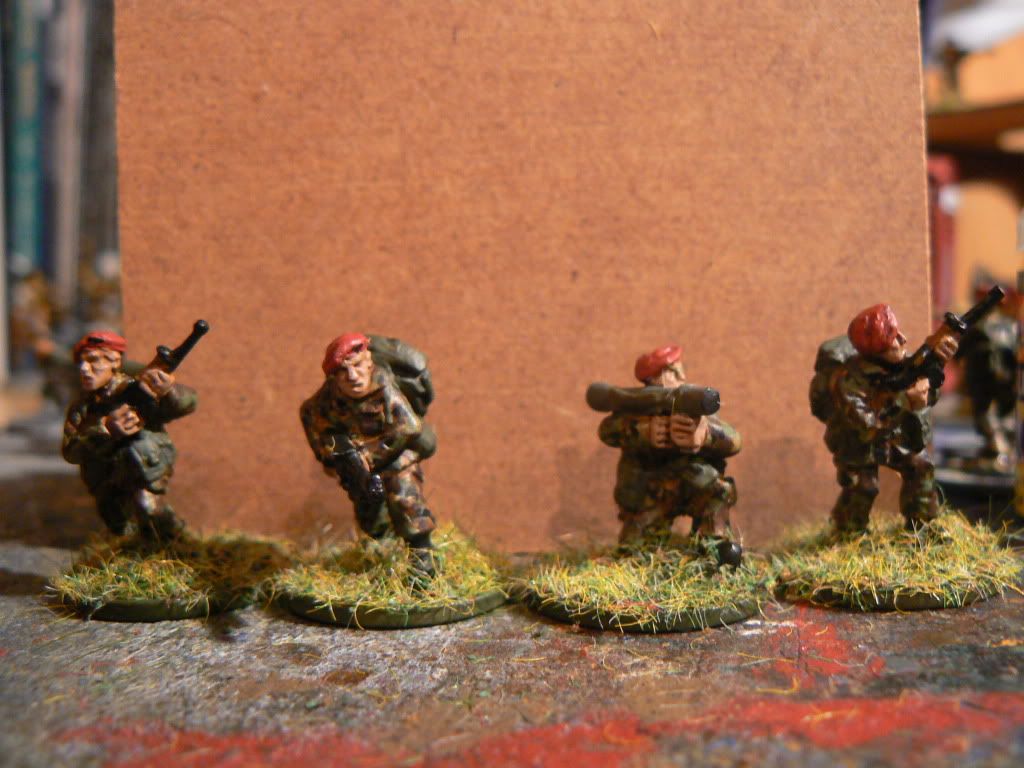 British Paras - 10 left to (hopefully) finish off the platoon, assuming my initial calculations were correct...!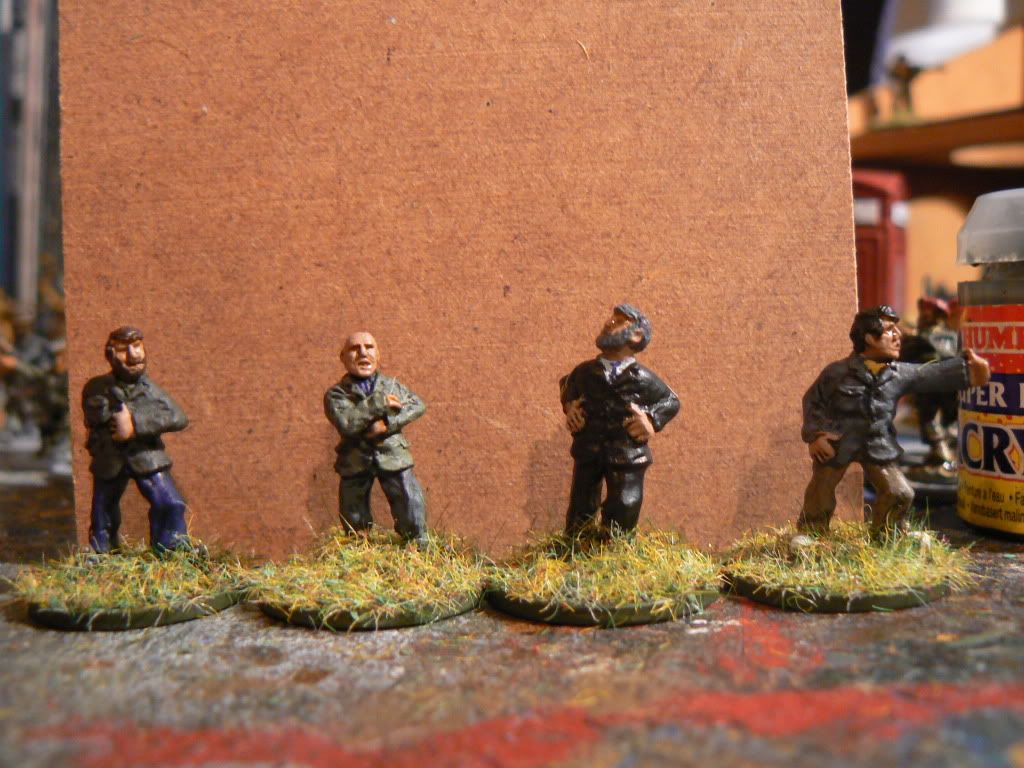 The first of my unarmed civilians/refugees - quite a few more to come as they are a fairly prominent feature in many of the FoF scenarios...