Lest folks think I've just been working on 20mm moderns, here's some of the other stuff I've put out in the last couple of weeks: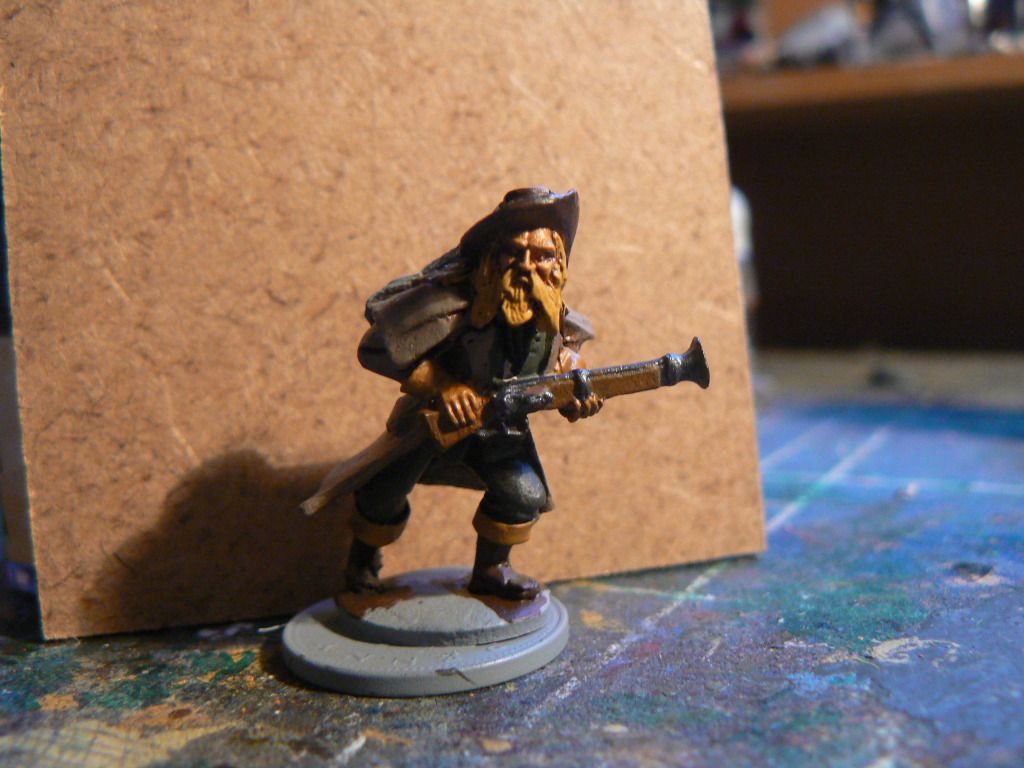 3 Westwind WulfenJagers for EotD - I lost momentum on these guys a while back, but pushed on and got them finished. Still not entirely happy, but better to have them done than not...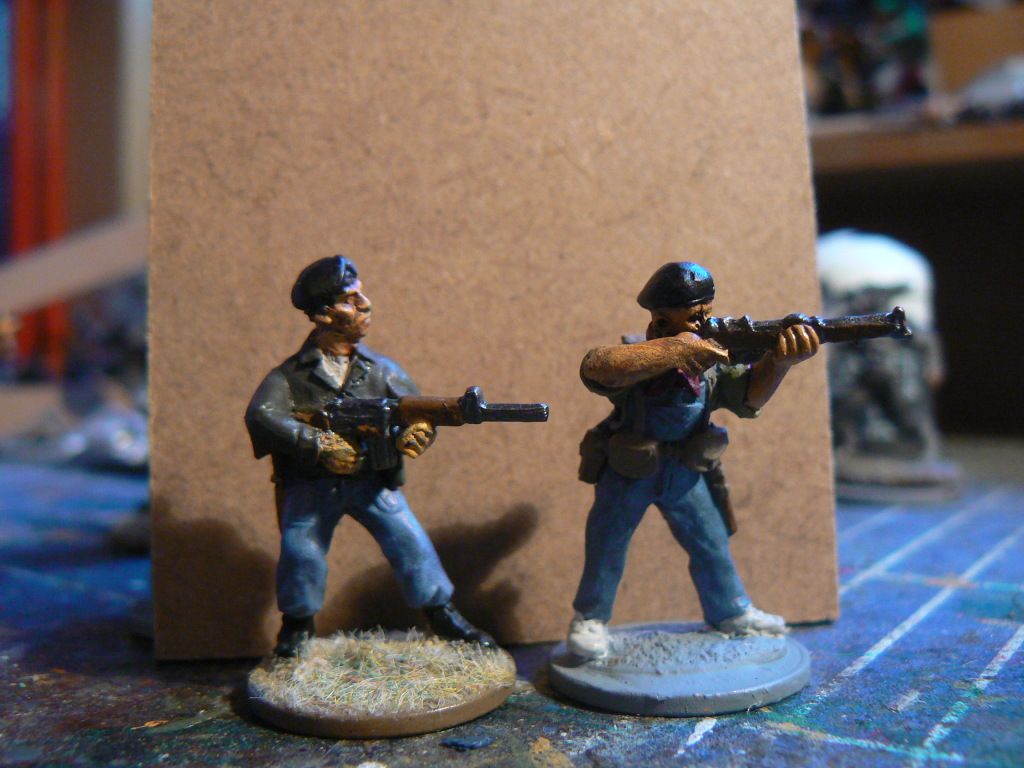 A converted TAG militiaman (I swapped his MP5 for an SLR) and a Musketeer Workers Militia figure. These guys are both for BritApoc - no particular faction in mind, but perhaps one of the more organised ones given the berets and webbing....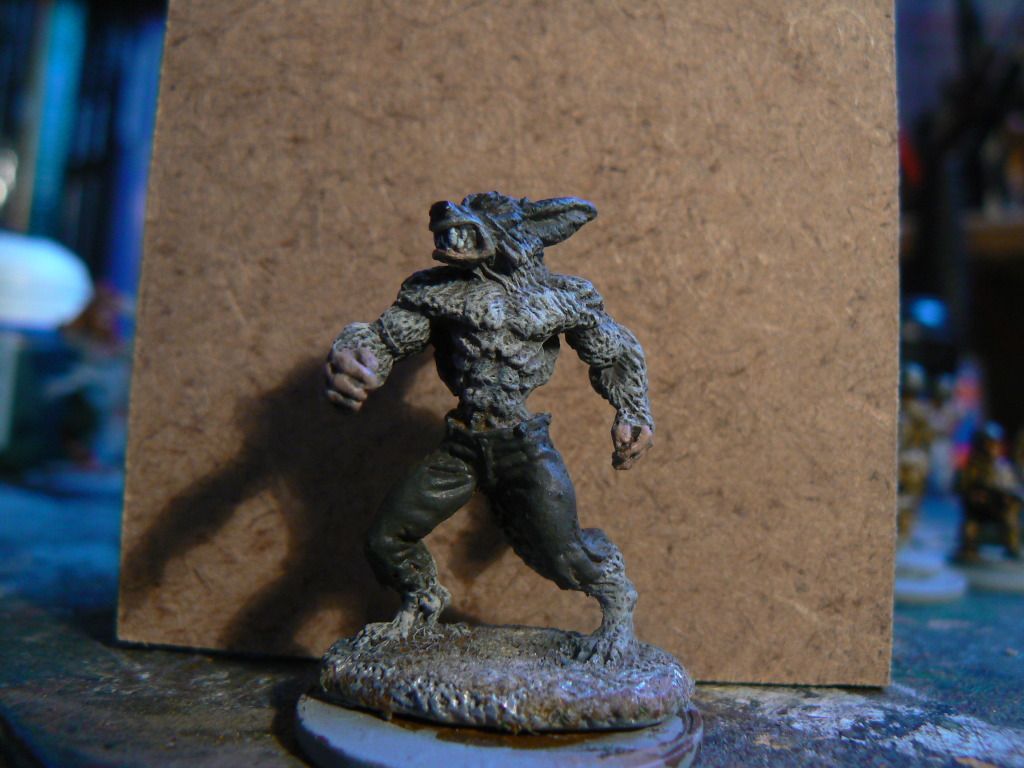 A werewolf for the Wolfenjagers to hunt...! Think this was a Team Frog figure, but I picked it up so long ago I can't honestly remember. I had originally painted him, but was never very happy - so he got a repaint when I did the other EotD weres and wolves, and now I'm much happier!
2 more BritApoc figures - the Lewis gunner is a Musketeer militiaman, whilst the chap with the shotgun is artizan. The Lewis gun should be fairly ancient, and I was tempted to give it a rust wash, but I didn't want it to look too extreme... (I have also got photos of a Lewis being used in the Balkans in the early 90's, and although it is quite dark/dirty, it isn't rusty...) The helmet was another thing which almost got rusted up, but I decided that someone must have repainted it either during the troubles on the End. Not too much to say about the Artizan figure - other than the barrels of his shotgun have broken a few times now... Again, no real plans on where/who these guys are going to be attached to yet...