I bought a 1/2 pack of Liberation miniatures armed civillians from Pumpkin models on eBay.
Initial impressions are good - the figures were very clean castings, with good detailing and proportions. My only (slightly ambivalent) comment is that the heads look very similar (in terms of hair-style, etc); but at this scale it shouldn't make any difference.
The figures are equipment light - only 1 has any sort of webbing (a Chi-Com or soviet style magazine bag). Clothing wise, there is one guy in trousers and shirt, and 3 in 'suits'. I say suits as they are wearing trousers and jackets - although they aren't wearing shirt collars, so it should be possible to get away with painting them as separate 'everyday' jackets.
Height wise they match up really nicely with Platoon 20, especially the slightly smaller figures... the photo below shows 2 of the figures (unpainted) with Under Fire (unpainted far left) and Platoon 20 (part-painted))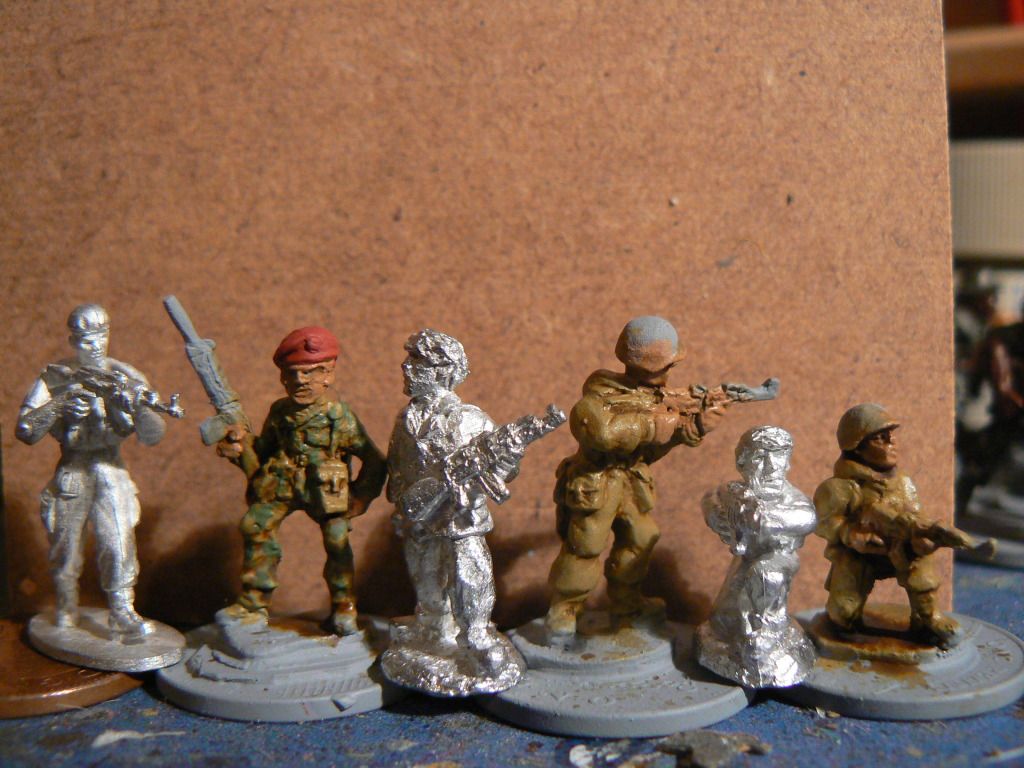 From the left: Under Fire, Platoon 20, Liberation, Platoon 20, Liberation. Platoon 20
Definitely planning to get more from this range in the future!